Short trips to Rome are for the courageous heart. No kidding, earlier when I interviewed my mother who just had baggage full of souvenir items placed on stacks in my bed and had lied down flat almost falling asleep from her flight. Her airport arrival at Aeroporto Internazionale Leonardo da Vinci was the start of her pumping adventure, it seemed like the 3 days free trip ticket and lodging that I gave to her was "not enough" to savor the beauty of the place. I then tugged the covers to keep her warm. Later, when she woke up she was thankful enough that I had planned the best Airport transfer in Rome or else she would probably go berserk at the airport. Mom's a senior citizen and I made sure her travel plans are well-thought of with even the slightest detail in giving the directions to where she should go must be well-executed or I would be bombarded with calls during meetings, definitely not a path you'd want to experience.
Mom loved to see gardens, she spent all her life with her plants much more than mine. The precious sightings of Rome kept her in awe, phoning me to extend her vacation on her first day after I had instructed her to see Villa Lante gardens.
I figured out the moment I mounted her sd card of flowers in different colors was in Giardini della Landriana, she did not even enroll in any photography class sessions but her pictures looked as if it came out from a museum gallery. Spring is the heavenly gift for my mom because she gets to see full bloom of the flowers and trees all throughout her stay.
Gardens designed around medieval ruins is never complete without visiting Garden of Ninfa, my monitoring GPS of her was circling and staying for almost half of the whole day in the Garden, I knew she fell in love with the tour.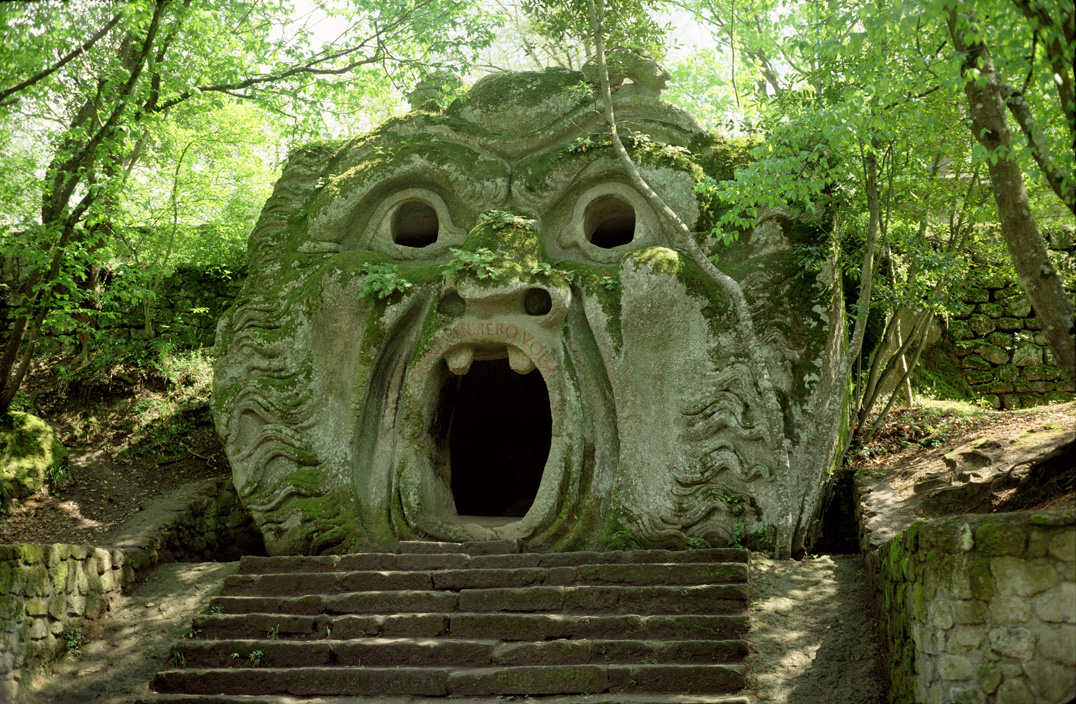 I told her she would be taking a unique garden tour at Sacro Bosco at Bomarzo that was suggested by my partner who is in love with Monsters, she said that he insisted that they head to a scary forest and kept on telling bizarre stories about the place. When she saw the place, she had called me more than 20 calls in a single hour.
The next day I thought I'd give her a serene boating ride at a lake in the center of Rome Villa Borghese, that's when I finally get her back in the track of her lovely garden sightings.
It was just walking route to Trevi Fountain, it was then easy to direct her next destination to Pantheon, taking a route to ancient alleys of to Trastevere though Piazza Navona to avoid traffic congestion which connects the Vatican city.
The Trastevere is a great location for her to choose any restaurant she thought she'd fancy eating,  so I let them take the decision to pick the best one.
When she woke up she said that it was a good thing that I chose to let her visit the gardens first as this became a warm-up for the walk around the Vatican City. Although I did tell her that it might be crowded at her last tour around Rome, she said that she couldn't stop walking further even though she starts to feel leg cramps. Well, that explains the long sleep she had for almost straight 10 hours that she does not usually have at times.